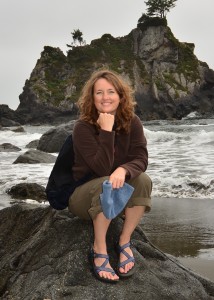 I am focused on helping you identify your problems and achieve your goals. If you are experiencing a significant emotional upset, help is one step away.
Have you suffered the hurt of separation, break-up, divorce, or been downsized or otherwise lost your job? Are you or your child in need of counseling support? Perhaps you feel you cannot overcome grief, and it seems everyone else has moved on.
Building and strengthening your support network is key to coping with life's challenges, and you do not have to face new physical health or emotional problems alone.
Significant life change can upset the daily routine and lead to impairment in day-to-day life with family, work or school, and social connections. Adjustment problems and anxiety can be treated effectively. Get mental health counseling as you work through your stressful life experiences.
Your well being and care is my priority. Whether you are facing grief and loss, problems associated with strengthening your relationships with loved ones or coworkers, parenting issues, crisis, trauma, or other behavioral problems, I want to work cooperatively with you. Psychotherapy can help.
I have successfully facilitated growth in clients and their loved ones by offering guidance and structured activities that enhance their decision making skills, assertive communication, self responsibility, empathy, self esteem, conflict resolution skills, and self efficacy. By addressing unresolved emotional issues, you can come to sleep more soundly, become focused on your own success, and link to your inner strength to light your own path.
Difficult emotions can present unique challenges in our lives that may sometimes require psychotherapy.
I was awarded a specialty license in supervision in 2009 and am an Arkansas Board of Examiners in Counseling approved clinical supervisor for Licensed Associate Counselors.
Maximize your success with occupational or career development, higher education, relationships, parenting, self expression or creativity, or other identified goal areas by calling or emailing to find help with me today.
The psychotherapy services I offer can help you prioritize your needs, focus your time and effort, and succeed in ways you are seeking to improve your life.
If you believe you may benefit from psychotherapy, contact me now to schedule an appointment for assessment of your potential treatment needs.
I accept most insurance plans, such as BlueCross BlueShield, Health Advantage, AR Benefits, etc., as well as self-pay clients.