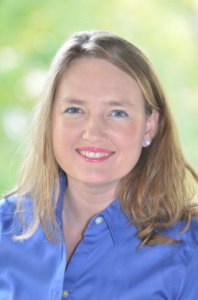 Welcome to the Kim Davis Counseling website. I am Kim Davis Pate, a Licensed Professional Counselor (LPC) with more than 15 years of experience providing mental health counseling. I am a Nationally Certified Counselor (NCC). I have spent more than 16,000 hours providing psychotherapy to clients ranging in ages from preschool to adults.
Are you struggling and feel you're missing out on the quality of life and satisfaction that you seek? I have provided counseling assistance to others in need, and I would like to offer quality mental health services to you. I accept many insurances, including but not limited to BlueCross BlueShield, Health Advantage, and AR Benefits.
Education
University of Arkansas, Fayetteville
Master of Science
2001
Counseling
University of Arkansas, Fayetteville
Bachelor of Arts
1996
Psychology
Since 1994, I have worked with troubled youth and/or persons in need of mental health services. I have more than a decade of experience providing psychotherapy in an outpatient clinic setting working with adults and kid clients. Prior to that, I provided services focused on young children and adolescents in school-based and partial hospitalization settings.
I was part of the local crisis team focused primarily on adult crisis care needs but also children and adolescent crisis care. My skill set includes both group and individual mental health counseling services. As a paraprofessional, I assisted with providing for the care and needs of seriously emotionally disturbed children and teens who had been abused and neglected.
Many of the persons I have worked with over the years have had Attention Deficit Hyperactivity Disorder (ADHD), an anxiety disorder, Bipolar Disorder, Asperger's, Post Traumatic Disorder (PTSD), Oppositional Defiant Disorder (ODD), and other significant impairment. Sometimes these persons were requiring out-of-home placements in treatment facilities, emergency shelters, juvenile detention, and DHS custody.
My therapeutic work with adults has included college students, crisis intervention, group psychotherapy, completing diagnostic evaluations, PTSD and abuse recovery, and providing direct care for persons with self-destructive patterns and those diagnosed with personality disorders.
I am knowlegeable about and do have experience treating co-occurring disorders, nervous break downs, ADHD and impulse control problems, Bipolar, Panic, Obsessive Compulsive Disorder (OCD), Dysthmia, Major Depression, and chronic mental illness.
I am currently a member of the American Counseling Association and Association for Counselor Education and Supervision (ACES), a division within the American Counseling Association. I have previously been a member of the Arkansas Counseling Association, Association of Play Therapy, American Counseling Association, Chi Sigma Iota, Association of Play Therapy Arkansas branch, American Experiential Education, Therapeutic Recreation Division, the Association for Experiential Education, and the Northwest Arkansas Mental Health Counselors Association.
I have enjoyed working with children and teens in summer camp settings and volunteering in my community. I served as Vice President of the Board of Directors for the local rape crisis center in years past and provided state and national presentations for helping professionals and mental health clinicians.
My private practice includes men, women, teenagers, and children coping with the pressures & demands of daily life, work and/or school, and relationships. My background is uniquely suited for assisting helping professionals struggling with Compassion Fatigue or other work related stress. Your concerns can be addressed successfully.
Counseling can help you improve your functioning socially, with family, in occupational settings or with career development, higher education, relationships, parenting, self expression or creativity, or other needed areas.
College students who are struggling may benefit from help available to cultivate their talents and skills. I have strategies that can help you increase your success and the satisfaction of your college experience.
Difficult emotions can present unique challenges in our lives that may sometimes require mental health counseling. Both men and women often find themselves in a position of single parenting; getting help can strengthen you and your family functioning.
If you believe you may benefit from counseling, contact me through my appointments section to set up a time to discuss your potential needs.